The Food and Drug Administration (FDA) gave the first regulatory approval for any cultivated meat in the US this week. In a "no questions" letter from the FDA (read letter here), Upside Foods cultivated chicken recieved a nod from the US federal agency indicating that they found nothing unsafe about cultured meat produced by the company.
There are other companies working with the FDA to recieve the approval from the agency which provides oversight for all innovative products in food and drugs. (For full PR by Upside Food, read here).
Beyond Meat Partners With American Cancer Society To Advance Research On Cancer Prevention
Beyond Meat recently entered an agreement with American Cancer Society to engage in research to better understand cancer prevention.  
The partnership will also support researchers as they explore whether plant-based meat can play a role in cancer prevention. This partnership comes on the heels of another partnership, a 5-year Plant-Based Diet Initiative Fund with Stanford University School of Medicine by Beyond Meat . (Read more here)
Vow Announce Successful $49.2 million Series A Round
In what appears to be a week of exciting news for the cultured meat Vow, a cultured meat maker announced closing a successful round of $49.2 million Series A round. The round was led by Peakbridge, Tenacious, Square Peg Capital, Blackbird and Prosperity7 Ventures. 
Vow, an Australian based company plans to use the funds for company expansion and hiring.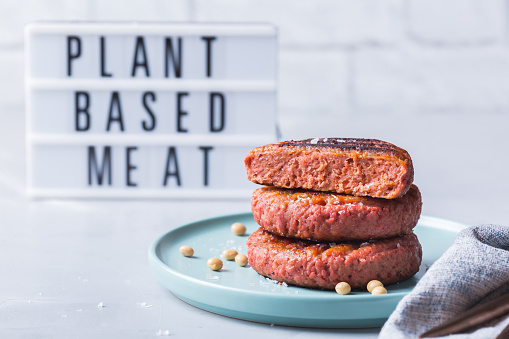 Funding News
FoodTech Company Clarifruit Announce $12M In Series A Funding.
Clarifruit, a Israel-based company focused on innovating quality control for fruit and vegetable supply chain recently announced a $12M Series A funding. The funding round was led by Champel Capital, FirstTime Ventures and others. The company plans to use the funds to expand team and scale growth in North America and Europe.
Gut health food brand Bio&Me Annouce $1.9 million In Investment to Support Growth.
United Kingdom based Bio & Me, which focuses on gut health food brand has secured 1.6 million investment to accelerate company growth. Gut health food brand Bio&Me, created by The Gut Health Doctor, has secured a £1.6 million investment to support further growth.
Volta GreenTech Announce a $2.07 million Funding.
 Volta Greentech a Sweden-based company announce a $2.07 million for its large-scale algae factory.